Attrezzeria Negroni still creates bespoke artefacts placing skills and know how in the service of creativity.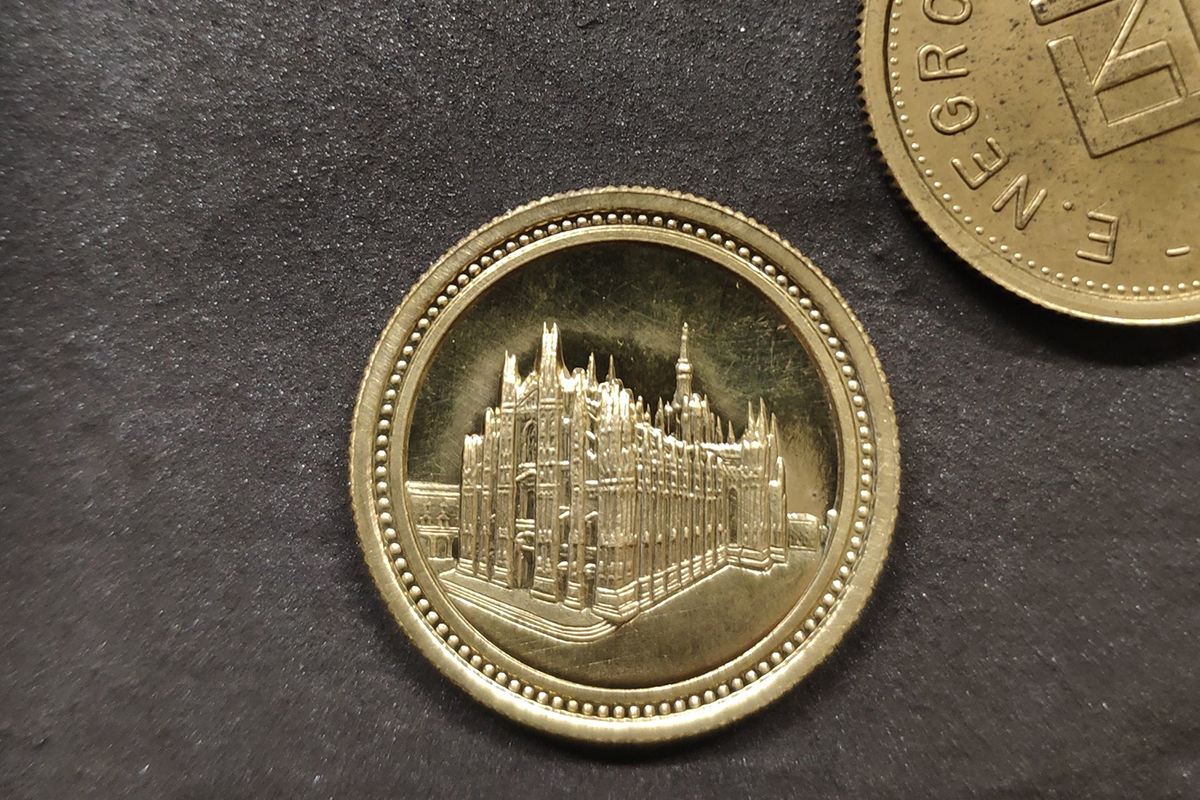 from serial production to custom making
Attrezzeria Negroni, born in the '5os and still active today, has always managed to transform its activity according to the changes in artistic engraving. Since the '90s, it has integrated traditional processes, mechanical and analog, with today's digital technologies and it has placed its know how and abilities in the service of contemporary creativity, with a special focus on contemporary jewellery.
The machinery and tools in the historic workshop are meticulously preserved and still functioning. No matter which artefact stored in the archive can be recreated today and modified to suit specific requests.
From serial production, typical of this traditional practice, to custom making, creating new textures and bas-reliefs based on drawings.
Or quantitative decorations, obtained through the lamination of a brass, bronze of aluminium strip.
Finally, medals, personalized coins, or metal bookmarks can be produced.
Eliana Negroni's experience, daughter of founder Edoardo and testimony of the cultural and material heritage of the Attrezzeria, is available for conceiving and creating objects that express the charm of historic craftmanship.
limited editions
from the archive: custom making between tradition and present times
visits and didactics
information and scheduling
contemporary jewellery
a collection of works selected by Eliana Negroni