In occasione della New York City Jewelry Week #NYCJW2021 – vi segnaliamo la nostra
Conversazione in Archivio – Domenica 21 novembre alle ore 17.30 (11.30am CET)
ETERNO Femminino
Roles, duties, womanity and jewels: has anything changed from the past to our contemporaneity?
Un appuntamento speciale delle conversazioni in archivio in occasione della NYC Jewelry Week 2021
con
Nichka Marobin, storica dell'arte, autrice della blo-gazette The Morning Bark e Eliana Negroni, curatore dell'Archivio Negroni.
La conversazione si svolgerà in inglese.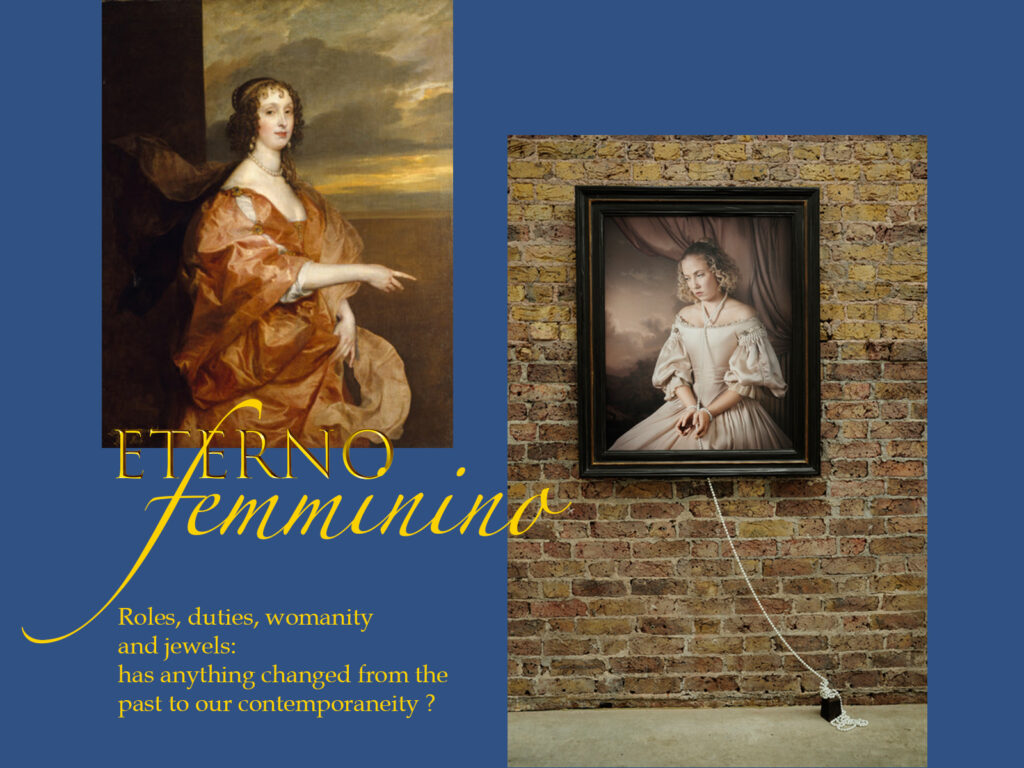 Photo1
The Hon. Anne Boteler, Countess of Newport, later Countess of Portland (c.1610 ¿ 1669) by Sir Anthony Van Dyck (Antwerp 1599 – London 1641), Petworth House and Park, West Sussex
©National Trust Images/Derrick E. Witty
Photo2
Maisie Maud Broadhead_Pearls, 2016 Shackled.
L'iniziativa fa parte di @NYCjewelryweek #NYCJW2021 www.nycjewelryweek.com
Attenzione! L'evento può essere seguito online o in diretta presso l' Archivio Negroni;
occorre sempre la prenotazione:
The conversation will be in English. You need to reserve Your place either online or attending in person at Archivio Negroni in Milan, on Sunday Nov.21st (5.30pm CET = 11.30am EST: NewYork time zone). 
Admission in Milano is at 5pm CET to take Your seat on time.
RSVP streaming sul sito della NEW YORK CITY Jewelry Week – Live Virtual Event
oppure
RSVP – free admission – ingresso gratuito – posti limitati – per info e prenotazioni:
eventi@archivionegroni.it  – T. (+39) 333 4003308
presso Archivio Negroni – via Filippo Tajani 3 – 20133 Milano
ore 17 (5pm CET: Milano time zone) – ingresso fino a mezz'ora prima del collegamento in streaming.
#unarchiviotuttopernoi #eternofemminino #nycjw2021
Bibliografia e sitografia 
coming soon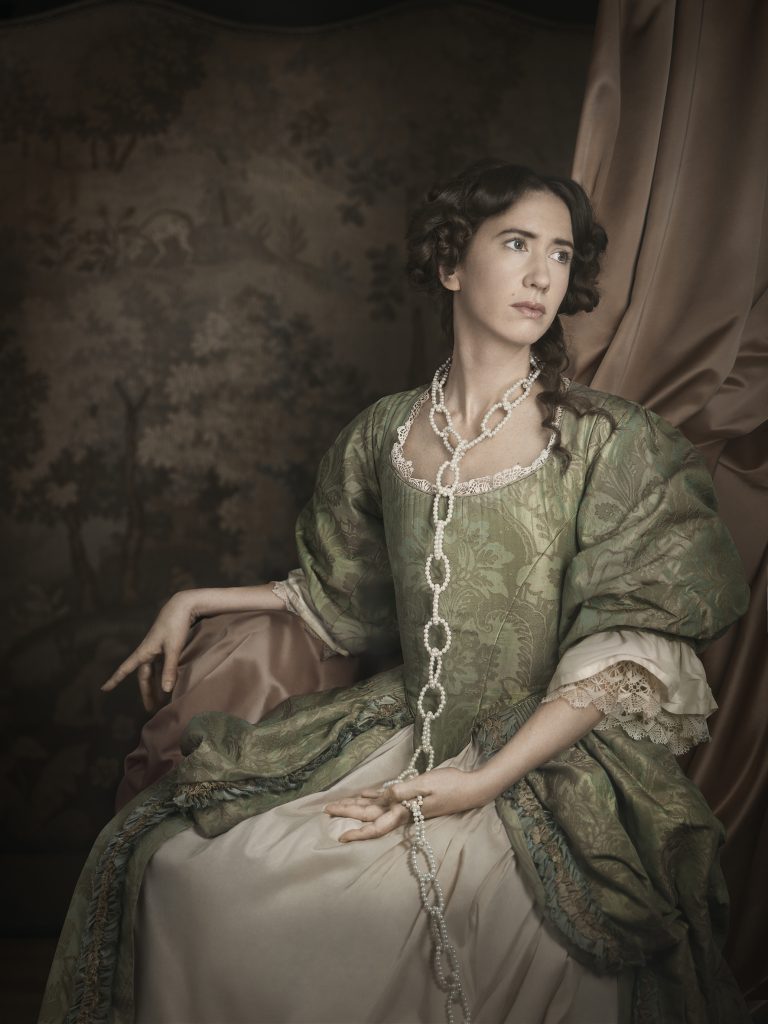 Photo3
Maisie Maud Broadhead _Pearls, 2016 Chained.
A special episode of the Archivio of our own – conversations with Nichka Marobin. This conversation will be in Italian. Please have a look to our Youtube channel for all episodes > bit.ly/Negroni_talks